What would you do if the world you loved was taken from you forever?
...and what would you sacrifice to get it back?
Magical, Mythical, Mesmerizing…
A powerful race of beings lives and works among us and we don't even know it. To us, they are known as mermaids, sirens and water nymphs, but they call themselves the Psyne. They have lived on Earth since ancient times, wield powerful magic and have only one weakness—love.
When Psyne suddenly start disappearing around the globe, the remaining aquatars are evacuated to their home world and a ban is placed on Earth. Ilauria, a devoted servant to the Psyne Council, can't abide abandoning the missing eight, and with the help of her long-time friend, Shivan, and a subversive member of the Venvian Psyne named Adante, she embarks on a harrowing rescue mission to uncover who or what is powerful enough to subdue her kind.
What Ilauria discovers will cause her to question her loyalties, reexamine her dual nature, and will shake the very foundations of the truths her society holds dear.
Click here to listen to Psyne terminology pronounced by the author.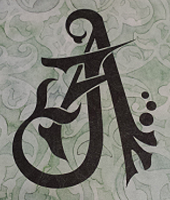 See what other readers have to say on Goodreads or leave a review